World
Forum
for
Democracy
2018
Gender Equality : Whose Battle ?
The seventh edition of the World Forum for Democracy, entitled "Gender equality – Whose battle?" gathered more than 2000 participants from over 80 countries, including about 400 graduates from the Council of Europe Schools of Political Studies.
Forum focused on two issues: why, despite a century of democratic progress, gender equality has not yet been achieved; and at what it takes to end prejudice, discrimination and violence against women in our societies. The Forum's main finding was that while indeed democracy is still not inclusive, progress has been made. There is a phenomenon of growing awareness and involvement from men and women alike, together in the fight for equality: it is a common battle.
Over the course of three days, participants from the Schools of Political Studies, along with other young leaders from around the world had the chance to discuss these questions through a series of panel discussions, debates, labs, lightening talks, and plenary sessions in the hemicycle of the Council of Europe. A series of additional events were offered to participants of the Schools of Political Studies cycles, including visits to the European Court of Human Rights, meetings with the national Permanent Representations and Networking Lunches.
Special programme of additional events for Schools' participants
Highlights
Panel debate sponsored by the Schools of Political Studies entitled Women and migration: promoting successful integration and empowerment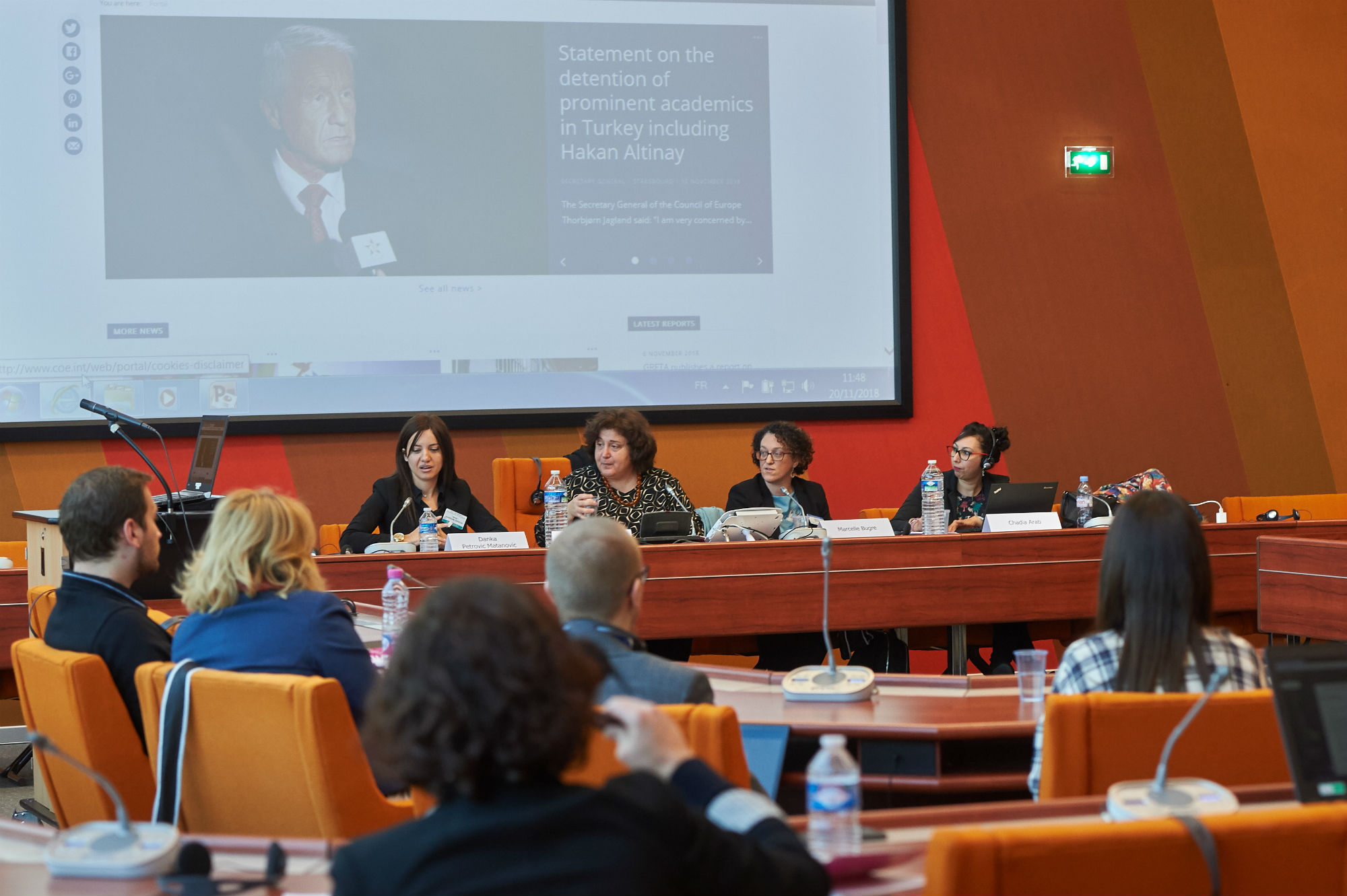 Ceremony of the Democracy Innovation Award - Winner: Self-Representation of Women in Kenyan Courts, FIDA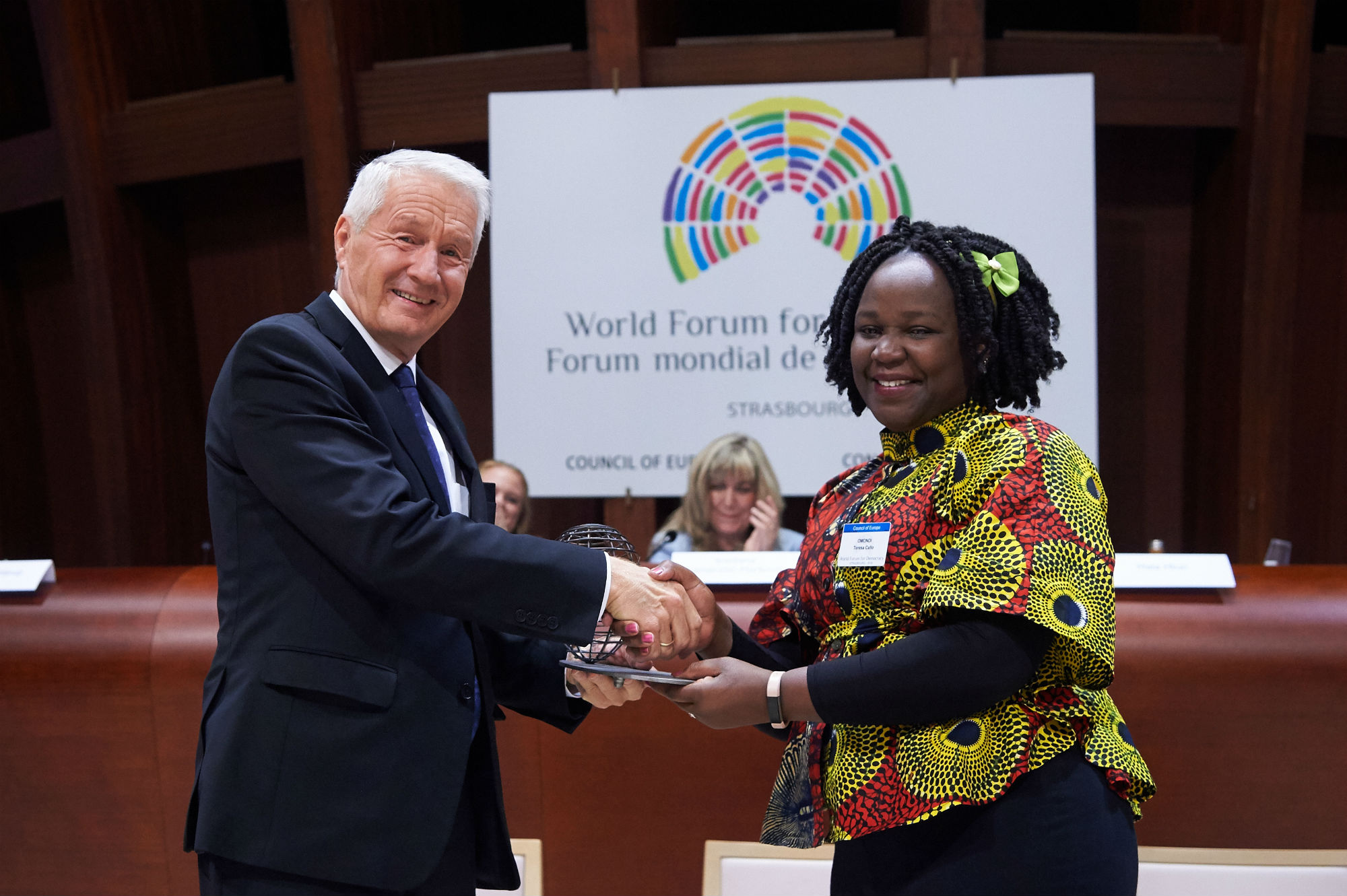 Performance by Spanish singer Luz Casal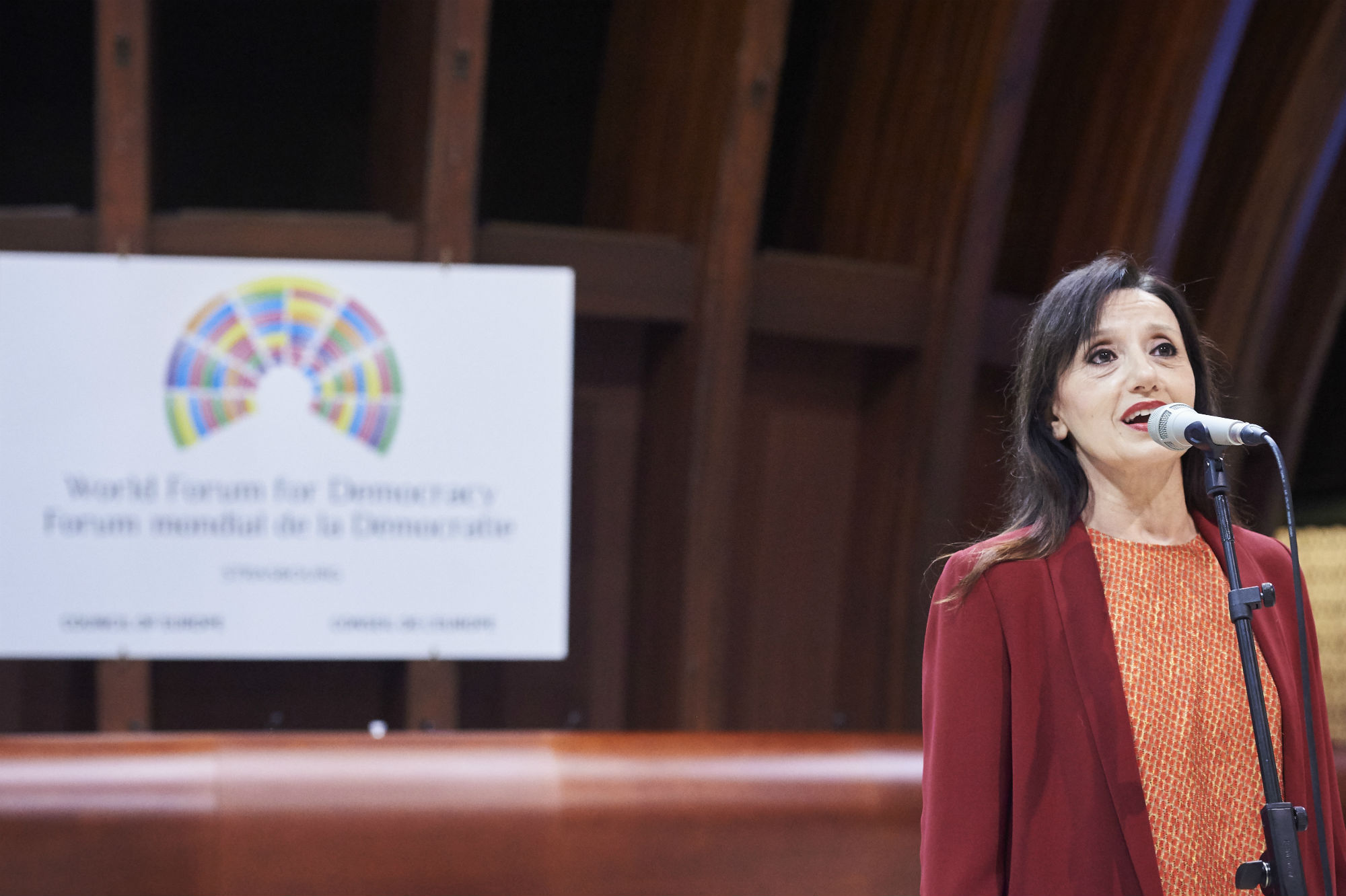 Artistic performance by Lúcia de Carvalho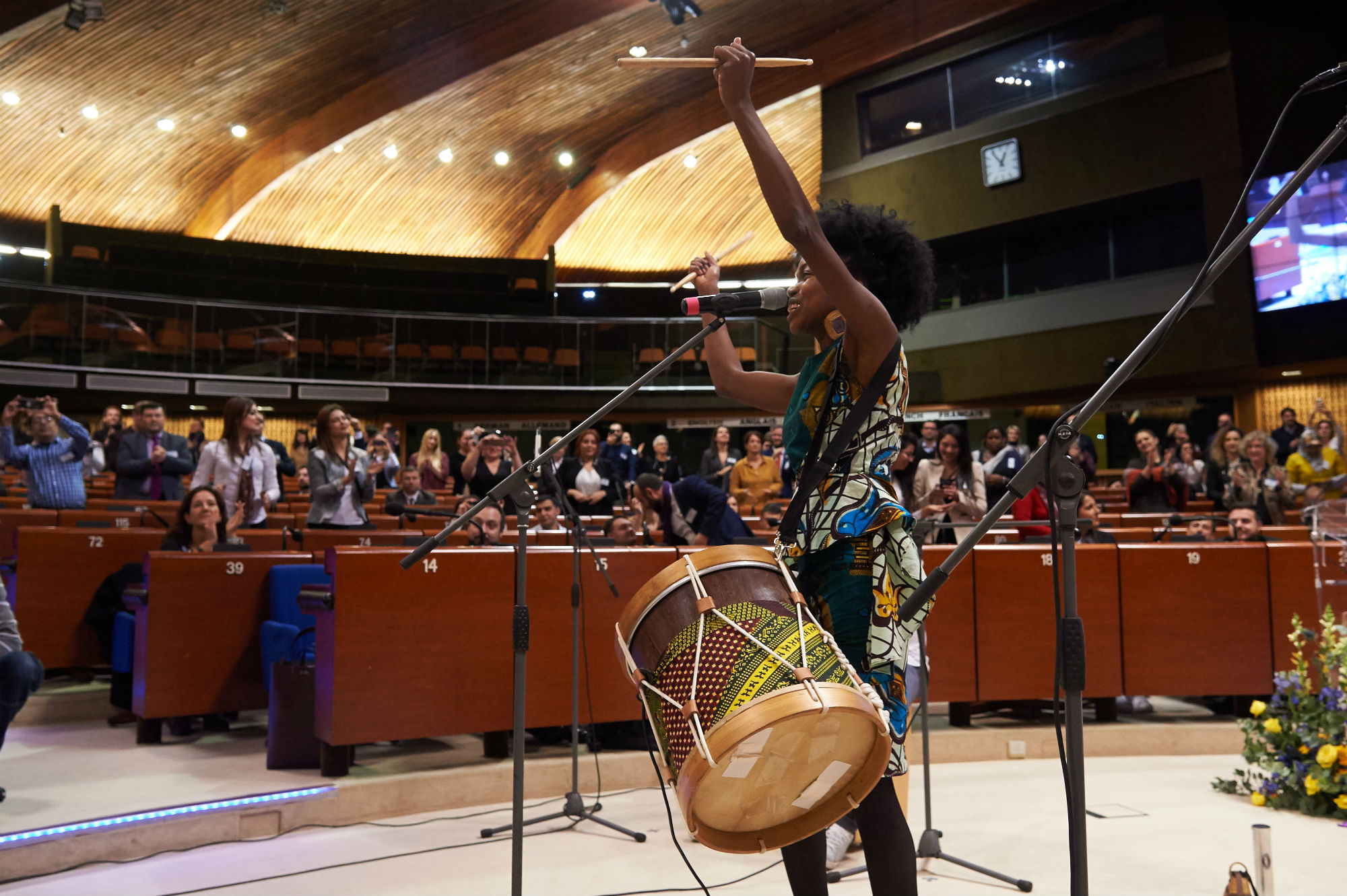 Diploma ceremony with the Secretary General for participants from the Schools of Political Studies