Tunisia
–
Tunisian
School
of
Politics
(2013)
The Tunisian School of Politics aims to improve the competences of young politicians in Tunisia, by providing them with the necessary tools to influence political decision-making. Since 2013, the School has been running training seminars on critical topics related to the State and to current affairs.
Tunisian School of Politics
148 Avenue de la liberté
1080 Tunis
Tel : +216 71 287 678
E-mail :
This email address is being protected from spambots. You need JavaScript enabled to view it.
Director
: Ahmed DRISS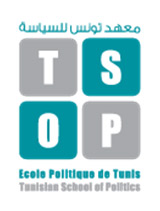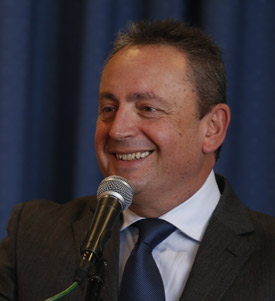 "The Tunisian School of Political Studies (TSoP) contributes to investing in a new generation of leaders and equipping them with the skills they need to practice a new brand of politics, away from the authoritarian tradition they grew up in. This is crucial in countries like Tunisia, which are in the process of a democratic transition. TSoP is answering the current needs, which are to teach young people about democratic values and to encourage them to be optimistic about their futures. Having grown up in an authoritarian state, it is easy to be pessimistic about the prospect of having an open and transparent government, especially when progress is slow. Helping young reform-minded politicians to succeed is key to consolidating Tunisia's democratic transition."

Ahmed DRISS, Director
About the School
The Tunisian School of Political Studies programme addresses numerous challenges surrounding the political participation of youth. As the Tunisian revolution showed, youth are key agents of change in society. Almost 70% of Tunisians are under the age of 35 and the country is facing pressing youth-related challenges. It will therefore be extremely important to get Tunisian youth, both men and women, involved in (party) politics in a constructive way. Protesting and civil society activism is not enough: even though these young party activists are interested in politics, they lack basic knowledge of multi-party politics and democratic practices.
The Tunisian School of Political Studies seeks to change this by improving the skills of young Tunisian politicians and by providing them with skills to influence political decision making, including within their respective parties, in a more effective manner. The School organises two sessions of training which consist of three-day seminars and which welcome around 50 participants per year. The sessions involve training about essential political knowledge as well as questions relating to the State, to current affairs, to the Constitution and to the electoral procedure.
The overarching methodology of TSoP is based on the importance of cross-party engagement in supporting the development of the Tunisian democratic system and capacity-building of its chosen target group; youth politicians. The cross-party approach encourages constructive engagement and communication between different political parties which will be vital to the democratic transition and stability of Tunisia in the longer term.
About the Director
Ahmed Driss is the President and Director of the Centre of Mediterranean and International Studies (CEMI) in Tunisia. He holds a PhD in Law and Political Sciences and is currently a Professor of International Relations at the Université de Tunis El Manar and the Université Centrale de Tunis. He is also lecturer at the NATO Defense College in Rome. Since 2000, he has been a member of the governing council of the International Academy of Constitutional Law based in Tunisia.