Bulgaria
-
Bulgarian
School
of
Politics
"Dimitry
Panitza"
(2002)
The Bulgarian School of Politics "Dimitry Panitza" has been training the political and civic leaders of Bulgaria since 2001. The school aims to create a learning environment where mutual understanding prevails among people from across the political spectrum, to teach them to work together for the common good and to lay the foundations for a constructive dialogue.
Bulgarian School of Politics "Dimitry Panitza"
17 "Tzar Shishman" street, ap. 4
1000 Sofia
Tel.: +359 2 952 68 82
Fax: +359 2 952 66 64
E-mail:
This email address is being protected from spambots. You need JavaScript enabled to view it.
Website:
www.schoolofpolitics.org
Director: Irina ALEXIEVA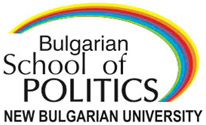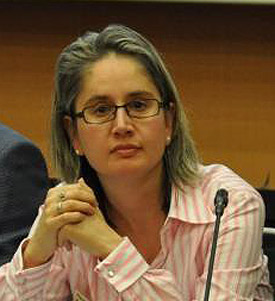 "The School is an amazing place where people from different political parties, NGOs, academia, representatives of the judiciary, business leaders, journalists can sit together and freely and openly discuss, work and dream for the future of our country. It is not simply a training institution where you can earn valuable knowledge or develop your skills to govern better. It is a place where debate is based in morals and ethics, where protection of the public interest is the guiding point in politics and policy, where defending your position honestly and openly is a matter of respect. Leadership is not a label or a fancy certificate framed and hung proudly on the wall. Leadership is action to protect moral principles, an endless fight for democratic values and inspiring change. That is what the Bulgarian School of Politics stands for."

Irina ALEXIEVA, Director
About the School
The School was established on the initiative of Dimitriy Panitza – a patriotic Bulgarian and philanthropist, who worked with astounding vigour for the development of the democratic society in Bulgaria.
Through training programmes, conferences and initiatives targeting the professional development of young civic leaders, the School aims to encourage the process of democratisation in Bulgaria and the countries from the Western Balkans, Black Sea region and the South Mediterranean. Their programmes have hosted more than 650 Bulgarian and 200 foreign leaders - including Members of Parliament, leading politicians, senior government officials, judges, prosecutors, members of the business community and civic leaders.
The national programme "Governing Skills" is aimed at shaping a new political and civic culture among young leaders and strengthening morale principles for their present and future development. It combines several elements:
Presentation of basic political concepts and platforms;
Analysis of contemporary situation and key topics for the society;
Searching for practical solutions to pressing problems;
Behavioural trainings that develop basic leadership skills.
The programme is based on the balance between theoretical and practical, and between the main issues and ad-hoc topics from public and political life in Bulgaria, as well as further development in Europe and the world. It is designed as a series of four 4-day training seminars conducted from November to March. The 5th and final seminar is the World Forum for Democracy in Strasbourg.
In terms of participants, the School makes every effort to ensure gender, age, regional and professional balance. Most of the participants are under 40 years of age. Each class comprises representatives from political parties (60-70%) and representatives from civil society organisations (30-40%). The School does not accept self-nominations. Candidates are nominated by political parties and by civil society organisations.
About the Director
Irina Alexieva has over 20 years of professional experience in international development, NGO work, media, business and political affairs. She holds an MA in Economics from the University of National and World Economy and an MBA from the American University in Bulgaria. She completed her PhD in Public Communications at the Sofia University "St. Kliment Ohridski" on communicating climate change. She began her career as a TV and radio journalist, going on to anchor her own television programme interviewing several influential leaders in the global political and economic scene, among them Nobel laureates, heads of global companies and financial institutions. Later joining the NGO sector, Irina Alexieva focussed on the MENA region, post-Soviet space and Western Balkans, on the themes of leadership development, women's empowerment, youth and citizen participation, and trainings for political parties. Currently Irina is a member of the Scientific Advisory Council of the World Forum for Democracy, an annual gathering of the Council of Europe. She is also a member of the Advisory board of the Innovation in Politics Award, Austria.