Armenia
-
Yerevan
School
of
Political
Studies
(2005)
Since its foundation in 2005, the Yerevan Schools of Political Studies (YSPS) has offered advanced political education to more than 350 young leaders. Its programmes ensure a high-quality, stimulating and interactive educational environment for potential future leaders of Armenia.
Yerevan School of Political Studies
YSPS «Tashir» Centre, 6th floor, room 31
Khorenatsi street 33
0018 Yerevan
Tel./Fax : +374 10 51 11 71
E-mail :
This email address is being protected from spambots. You need JavaScript enabled to view it.
Website :
www.ysps.am
Director
: Armen ZAKARYAN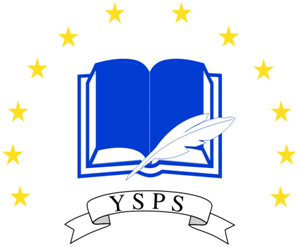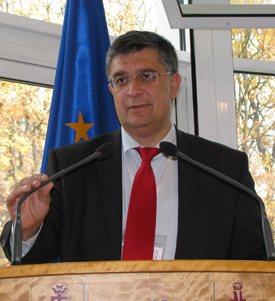 "Yerevan School of Political Studies serves as an open platform for political and civic education where not only national, regional and global challenges but also the values which should form citizens of Armenia are discussed. A state based on the rule of law, a state with responsible citizens is our vision for a civilized future Armenia, a modern Armenia, and it can only be achieved by and with the help of civilized and educated citizens."

Armen ZAKARYAN, Director
About the School
YSPS serves as an open platform for free and constructive discussion of developments in Armenia and brainstorming about new ideas. The School creates social capital and networking opportunities that cut across narrow professional interests. The intention is to help young leaders to increase their understanding of politics thus enabling them to play the fullest possible role in the political process. YSPS mission is to contribute to the building of an open democratic society in Armenia based on the respect of the rule of law, the strict observation of human rights and the development of civic initiatives.
The School's seminars are a great learning and growing opportunity for YSPS participants. The programme is based more on problem solving and team work rather than on instruction. It creates an atmosphere in which participants can exchange ideas, experience and information through open debate. Local seminars are held outside the capital city. They last for 3-4 days and are largely organized over the weekend, enabling participants to avoid major disruption to their normal activities. The thematic scope of our work is focused, most of all, on such topics as European integration, globalisation, democratisation processes, strengthening of democratic institutions, the development of civil society, reform processes, etc. Variations within the broad themes depend mostly on current affairs of Armenia.
The learning process of the Yerevan School of Political Studies brings together a wide range of national and international prominent lecturers and experts who not only offer lectures and training to the participants but also establish dialogue, interact and exchange practical experience with them. More than 150 leading local and international experts, politicians, researchers and diplomats from different parts of the world have been involved in YSPS as lecturers.
The School includes several key criteria in its selection procedure. The eligible candidates should:
· Be between the age of 25-35
· Be fluent in English/French and Russian
· Be actively involved in political and public life
· Be open to discussions and debates
· Have ambition and readiness to develop their own career by acquiring relevant knowledge.
The School actively strives for gender balance and the YSPS aims to ensure a strong representation of women. The call for participation in YSPS activities is publicly announced and widely disseminated. The YSPS website is also one of the main instruments for recruiting new participants.
About the Director
Armen Zakaryan has over 25 years of professional experience in media, NGO work, and internal and foreign policy and is currently a well-known journalist and political analyst in Armenia. Armen Zakaryan graduated from Yerevan State University, continuing his studies at the London School of Economics, and later undertaking a traineeship in the Council of Europe headquarters in Strasbourg. Starting his career in journalism in 1991, he worked for "Yerkir" Daily, "Aravot" daily and the "Yerevan" News Agency. Between 1998 and 2006, he worked for "Radio Free Europe/ Radio Liberty" in Armenia and as a Political Analyst at the "Radio Free Europe/ Radio Liberty" headquarters in the Czech Republic. Since 2006, Armen Zakaryan has been the Director of the Yerevan School of Political Studies which implements many projects on civic and political education.