Turkey
–
European
School
of
Politics
in
Istanbul
(2014)
The European School of Politics (ESP) was established in 2014 through a partnership agreement between Anadolu Kültür and the Council of Europe. The ESP places human rights, the rule of law, pluralism, European norms and institutions at the centre of its curriculum. Through its regular training sessions, the ESP intends to contribute to the development of the country's future political, cultural and social leaders.
European School of Politics
Cumhuriyet C. N°:40
Ka-Han Kat: 8 Elmadag
34367 Istanbul
Tel. : +90 0212 225 67 80
E-mail :
This email address is being protected from spambots. You need JavaScript enabled to view it.
Website :
http://avrupasiyasetokulu.org/
Director
: Hakan ALTINAY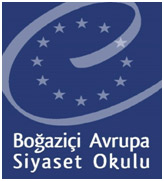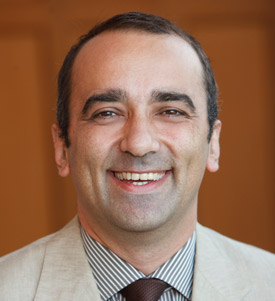 "Civics, civility, is humanity's collective know-how, distilled and refined through the ages, on how best to co-manage our commons. The Network of Schools, including the Turkish school, are the custodians of that precious-yet-neglected know-how, as we endure relentless polarization and arrogance around the world."

Hakan ALTINAY, Director
About the School
Through its annual trainings, the Turkish School aspires to bring together and establish dialogue between future leaders of the country from across the political spectrum. The ESP's target audience is young people between 25-35 who represent Turkey's geographical diversity and who have different political affiliations. The School aims to introduce European norms and institutions to its participants, to encourage them to discuss different political alternatives, and to help them gain skills that can be used in their future political careers.
In each training session, which usually lasts for a whole week, prominent academics and senior politicians give lectures and participants have the chance to debate. Participants have recently attended classes in topics such as European Institutions, the European Union, Global Norms, Foreign Policy, Human Rights, Social Policies, Gender, Environment and Refugee Policies, Unions and Labour Legislation, and Voter Dispositions. In addition to these courses, participants also have the opportunity to meet international experts and diplomats invited to the sessions.
The School has also recently set up links with Germany and has been proactive in supporting the development of the Civic Roundtable. For more information about the School's activities, please visit their website.
About the Director
Hakan Altinay is the founding director of the European School of Politics in Istanbul. Following on from his studies in political science, international relations and social anthropology, he has previously served as a nonresident senior fellow at Brookings, global ethics fellow at Carnegie Council, and a world fellow at Yale. He has taught at Bogazici, Koc and Sabanci universities, and has written for the Financial Times, International Herald Tribune, New York Times, and Project Syndicate. His book, Global Civics: Responsibilities and Rights in an Interdependent World, was published in 2011, and has been translated into Arabic, Chinese, Portuguese, Russian, and Spanish. Altinay is the founding President of the Global Civics Academy.