Bosnia
and
Herzegovina
-
School
of
Political
Studies
Bosnia
and
Herzegovina
(2003)
Founded in 2003, the School of Political Studies of Bosnia and Herzegovina in Sarajevo aims to concretely support democratic ideas and values, as well as to develop a toolbox for action. Commitment to democracy, human rights, tolerance and respect for the rule of law (i.e. good governance) are the main values encouraged by the School.
School of Political Studies of Bosnia and Herzegovina
Trg Fra Martica 2/III
71000 Sarajevo
Tel.: +387 33 264 360 + ext 101
E-mail:
This email address is being protected from spambots. You need JavaScript enabled to view it.
;
This email address is being protected from spambots. You need JavaScript enabled to view it.


Programme co-ordinator: Esad Mavric
Director: Igor GAON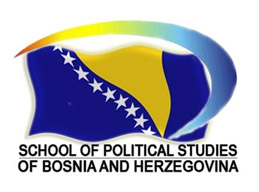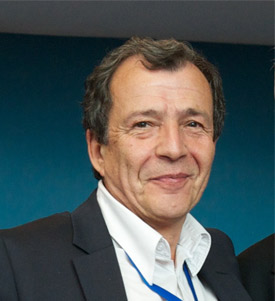 About the School
Welcoming around 35 young political and civil society leaders each year, the School of Political Studies runs seminars addressing a wide range of themes, including the culture of dialogue, democratic institutions and governance, freedom of expression and the media, mechanisms for the protection of human rights, participation of civil society in decision-making and European integration, with a particular focus on electoral systems and culture.
With the organisation of these seminars and additional events (such as participation in the World Forum for Democracy), the project aims to empower young political and civic leaders to take a more active role in their own parties/institutions and political processes in general, aiming to overcome the strong prejudices which still exist in the country. They also seek to provide access to European standards and good practices in the area of democracy, human rights and rule of law.
Please contact the School directly for more information about the application procedure.
About the Director
Igor Gaon holds a PhD in natural sciences from the University of Sarajevo. The war in Bosnia and Herzegovina, which started in 1992, significantly changed the course of his life, and the one time University professor became a humanitarian worker. In 1997, Igor Gaon became Mayor of the Municipality Center of Sarajevo and went on to become the Ambassador of Bosnia and Herzegovina to the Council of Europe working on the accession of Bosnia and Herzegovina to the Council of Europe from 2000 to 2005. During his tenure in this position, he focused on issues of human rights including trafficking in human beings. In 2005, Igor Gaon was appointed Special Representative of the Secretary General of the Council of Europe in Georgia - South Caucuses and he is currently Director of the School of Political Studies in Bosnia and Herzegovina.