Kosovo*
-
Pristina
Institute
for
Political
Studies
(2003)
Founded in 2003, the Pristina Institute for Political Studies (PIPS) aims to contribute to the quality of the political process in Kosovo through formal and non-formal education of young leaders, by motivating them to engage actively in the process of transition, consolidation and strengthening the democratic values.
Pristina Institute for Political Studies
Rexlep Luci 15/5
10000 Pristina
Tel./Fax : +381 38 224 577
E-mail :
This email address is being protected from spambots. You need JavaScript enabled to view it.
;
This email address is being protected from spambots. You need JavaScript enabled to view it.
;
Website :
www.pips-ks.org
Director
: Leonora KRYEZIU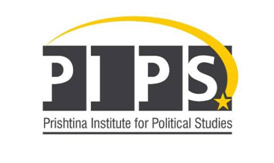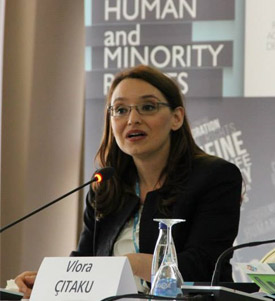 "Pristina School for Political Studies is one of the most innovative and interesting initiatives in the country. It plays an important role in educating and motivating politicians and leaders based on the sound principle that one is never too old to learn nor too experienced to gain more from it."

Leonora KRYEZIU, Director
About the School
PIPS aims to create a sustainable community of young and motivated leaders by utilising new ways of thinking and new approaches to politics. In addition, PIPS seeks to encourage members of this newly-created community to implement the knowledge and experience gained from the program to promote its values in the social contexts in which they operate. In order to achieve these objectives, Pristina Institute for Political Studies is committed to increasing leadership capacities in Kosovo and to intensifying communication and cooperation among the socio-political actors in Kosovo and the region.
National modules are designed to encourage independent thinking as well as to increase democratic values by instilling democratic practices.
The programme has thus far focused on a wide range of topics, such as:
· Democracy and political institutions
· Political communication and leadership
· State-building
· Rule of Law
· Political and electoral system
· European integration.
These seminars help to train future generations of political, economic, and cultural leaders of Kosovo. They seek to improve the political culture on the national level, and to develop political consensus on regional cooperation in areas crucial for sustainable democracy and the protection of citizens' rights. Each year, a new generation consisting of 35 selected participants attend seminars taking place both in Kosovo and abroad. The academic programme runs from January to December of a given year. The participants follow four modules throughout the year, involving three-day seminars, lectures in Pristina and essay work that participants are asked to produce individually or in groups. These are then published and often presented during a conference with stakeholders.
For information about the application procedure, please visit the website.
About the Director
Leonora Kryeziu holds a BA and MA degree in English Language from the Philological Faculty, University of Pristina, and over 20 years of teaching experience as a lecturer of English Language at the same university. For over 20 years, she has been an active member of civil society in Kosovo, working for many international organisations such as USAID, CARE, International Crisis Group and the European Centre for Minority Issues. In 2003, she founded the Pristina Institute for Political Studies (PIPS), with the mission of contributing to the quality of the political process in Kosovo, and devoted to the democratic capacity-building of decision and opinion makers. She has particularly facilitated relations between Kosovan political representatives and their peers in the Balkan region. Leonora Kryeziu has also co-authored numerous analyses, policy papers, and articles.

*All references to Kosovo, whether the territory, institutions or population, in this text shall be understood in full compliance with United Nation's Security Council Resolution 1244 and without prejudice to the status of Kosovo.