Announcement
of
the
theme
for
the
2018
World
Forum
for
Democracy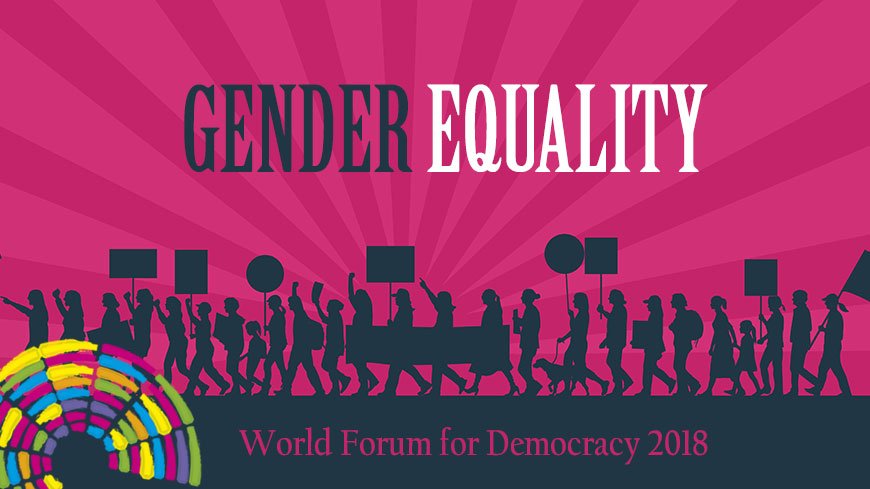 The World Forum for Democracy 2018 is this year responding to the recent #MeToo movement that brought into sharp focus the pervasive extent of violence against women across the globe. The Forum, which will take place in Strasbourg from 19 to 21 November 2018, will be dedicated to gender equality and women's rights. For the 7th edition of the Forum, the Council of Europe will welcome speakers from all continents, including activists, decision- makers as well as more than 500 participants from the Schools of Political Studies.

Before #MeToo, female-led initiatives have been fighting for a hundred years for women's rights. When will their fight be over? Is women's increased participation and representation the key to free women from sexual violence and discrimination? Which legal mechanisms successfully promote women's human rights and equal representation of women? What existing legal gaps need to be closed? These issues will be guiding the discussion throughout the format of Forum that will consist of plenary sessions which will be an opportunity to discuss and share experiences and labs, which will allow participants to test innovative initiatives working with gender equality. In addition to the main programme, a programme of special events will be organised for the Schools. Last year some of those events were networking lunches, debates, visits to the European Court of Human Rights, a Diploma ceremony and many more.

The topic of gender equality and women's rights is an issue to key to the work of the Schools of Political Studies, who strive to create democratic, pluralistic and inclusive societies. Many Schools have held national training seminars devoted to gender equality issues in recent years. The 2018 World Forum for Democracy will once again offer a great opportunity for the young decision-makers from the Schools to learn, share their knowledge, network and take part in the building of a better society based on gender equality.