Alumni
Interview
#10:
Milos
Rudovic
Impressions and thoughts from SPS alumni on their experiences with the Schools of Political Studies
Milos Rudovic (Montenegro)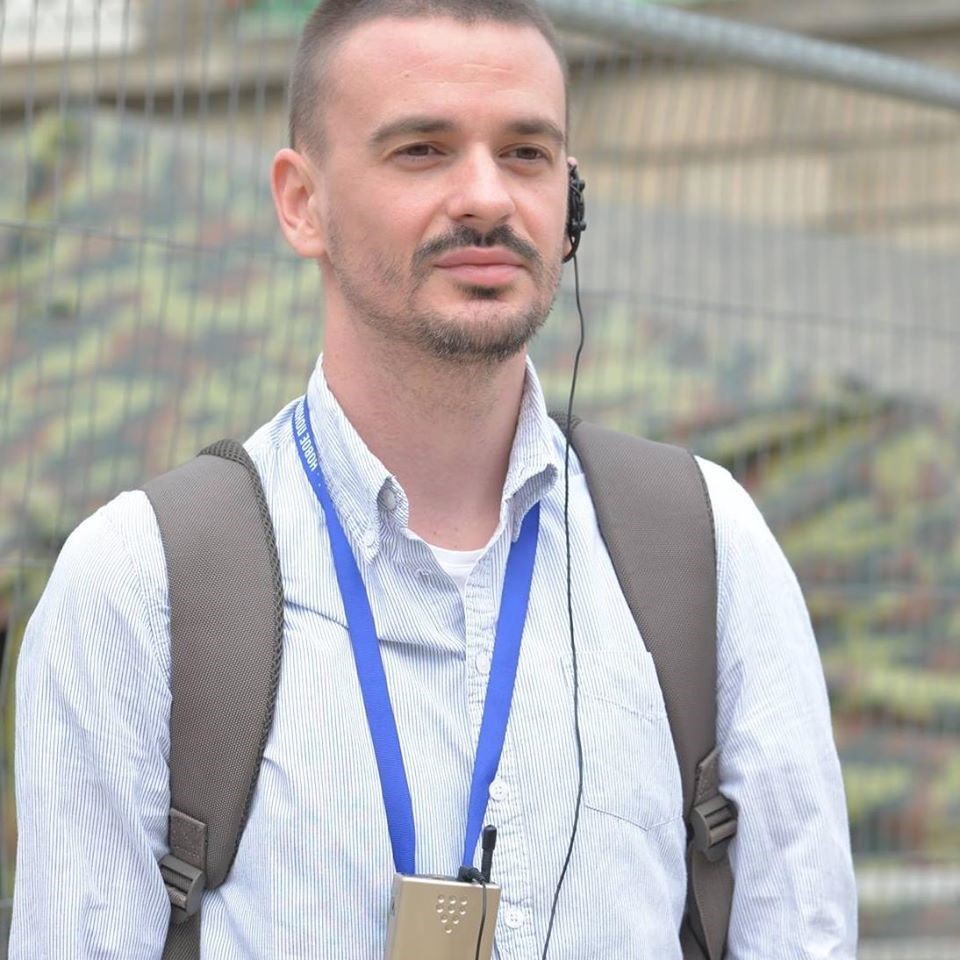 1) Tell us a little about yourself, your professional and academic path and interests as well as any other infomation that might let us know more about you.
I have been working for almost nine years for Vijesti, one of the most influential media in Montenegro. So far, I held four different positions and currently cover topics ranging from human rights and environment to others relating to the Anti-Corruption Agency, the Ministry of Defence and NATO. Regarding my academic background, I studied journalism at the Faculty of Political Sciences (bachelor and specialisation) and I am currently studying a master's in security and politics.
2) Which SPS did you attend and in which year did you graduate?

I'm on my way to finishing the 2019/2020 School of Political Studies, organised by the NGO Civic Alliance.
3) What was your most memorable experience during the training cycle?
First and foremost, I found the lectures to be very interesting. During my time at the School, we covered topics ranging from corruption to political communication and minority rights. At the end of every seminar, the general feeling was that we had just attended the best seminar. But then the next one proved to be even better. Civic Alliance picked some very nice locations for its seminars such as Ulcinj, Montenegro. In Ulcinj, we had the chance to visit the local city museum and learn more about the political and social history of the town. One of my most memorable experiences was visiting the Council of Europe and the European Court of Human Rights during the World Forum for Democracy. I also would like to mention the great organisational skills of the people at Civic Alliance, because it would not have been that great without them.
4) What were your impressions of the World Forum for Democracy 2019?
We had a great time at the Forum. First, because of the theme – media. We were a group of journalists and it was an amazing opportunity to be able to meet and to learn from professionals in our field. Listening to Marija Pejcinovic Buris in person and talking about media freedoms was one of the highlights for sure. I personally had the chance to participate in one of the forums.
5) What impact did the SPS where you studied have on what you're doing now? Did it push you to get involved in a particular project, political party or other?
As a journalist, I try not to be involved in any political parties. I strengthened my cooperation with Civic Alliance and other NGOs. It allowed me to better understand the political scene in Montenegro, and the issue of minority rights.
6) If you could give one piece of advice to someone about to start the new training cycle, what would it be?

Ask as many questions as you want to, because it will help you understand the situation better.
7) What are you up to nowadays?
I am currently on holidays finishing my exams and thinking about future themes for my articles when I go back to work.