Alumni
Interview
#11:
Mariam
Evoyan
Impressions and thoughts from SPS alumni on their experiences with the Schools of Political Studies
Mariam Evoyan (Armenia)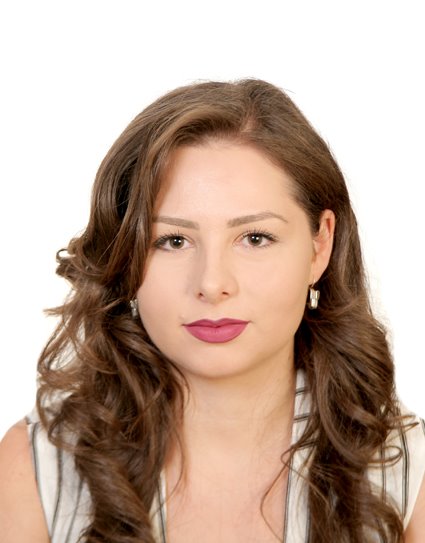 1) Tell us a little about yourself, your professional and academic path and interests as well as any other infomation that might let us know more about you.
I am an Armenian patriot and I believe that positive changes in my motherland can be effectively achieved via active participation and citizen engagement in good governance and high accountability of state officials. I graduated from the Russian-Armenian (Slavonic) University where I obtained a Bachelor's and Master's Degree in Law, and recently, in 2019 I also obtained my PhD degree in Law.
I started my career at the Department for Relations with the European Court of Human Rights, Ministry of Justice of Armenia from 2011 to 2017. I was responsible for drafting observations on behalf of the RA Government before the ECHR. Afterwards, I was appointed as Head of the Legal Department at E-governance infrastructure implementation unit CJSC, under the Prime Minister's office of Armenia.
Being quite proactive in combining my professional career, civic participation and academic accomplishments, I graduated from numerous programs including one on Public Policy and Public Administration from Fletcher School of Law and Diplomacy, Tufts University, USA, a Professional Fellows Program at the Lawyers' Committee for Civil Rights under Law, in Washington, D.C., USA and the program Regional Academy "Transformation Lawyers: Legal Transformation for Legal Dialogue" organized by GIZ at Hertie School of Governance, Germany, etc.
Furthermore, on numerous occasions I was a mentor and a volunteer in various projects, as well as a lecturer at the Russian-Armenian (Slavonic) University and the American University of Armenia.
Last but not least, I am the author of about a dozen published legal papers and researches.
My professional and personal interests include human rights, promotion of democracy, public policy and administration, e-governance, digital communication, mentoring, civic education, teaching and guest lecturing, policy making, youth activism, reading, photography, arts, travelling, tennis, swimming, etc.
2) Which SPS did you attend and in which year did you graduate?

I attended the Yerevan School of Political Studies and graduated in 2018-2019.
3) What was your most memorable experience during the training cycle?
It is difficult to mention any specific aspects. The opportunity to meet professionals, academics and policy makers gave me an insight not only on topics that initially interested me, but on a wider range of topics. YSPS provides an opportunity to establish a great network not only within your country but also internationally. Moreover, together with great professionals you are given a chance to discuss and address vital issues that are currently a challenge both for our society and for the international community, thus giving you an opportunity to observe those issues from all the angles and to come up with solutions.
4) What were your impressions of the World Forum for Democracy 2019?
It was an outstanding event with great participants and interesting topics discussed. I had a chance to meet various people from all over Europe and beyond and see that many challenges that we face today are also addressed by the international community. It also became obvious that we all have much more in common than we could even think. Moreover, the overall positive energy of the speakers and the participants was really inspiring and motivating.
5) What impact did the SPS where you studied have on what you're doing now? Did it push you to get involved in a particular project, political party or other?
The Yerevan School of Political Studies pushed me to actively engage in policy making in Armenia. I use my capacities both as an official, a citizen and an NGO representative to promote good governance in my motherland via developing e-governance infrastructure through numerous projects of the EKENG CJSC under the Prime Minister's office of Armenia, lecturing and promoting youth activism.
Although I am not yet involved in any political party, I already have a certain understanding of the party that I share my visions with. I am going to be not only politically but professionally active because I believe that the bright future of Armenia can be achieved through the active engagement of patriots and professionals.
6) If you could give one piece of advice to someone about to start the new training cycle, what would it be?

I highly recommend making the best out of this exceptional opportunity, to be proactive and to establish a network of great professionals, as well as to use this platform to address issues of common concern.
7) What are you up to nowadays?
I am a lecturer at the Law Faculty of Russian-Armenian (Slavonic) University, and Head of the Legal Department at the "E-Governance Infrastructure Implementation Unit" CJSC, as well as a Legal Counsel at "Intellkors" LLC. Furthermore, I am a Co-founder and President of "Promotion of Constitutionalism and Human Rights" NGO and I do some independent research in the field of Human Rights protection.