Albanian
Alumna
appointed
Deputy
Prime
Minister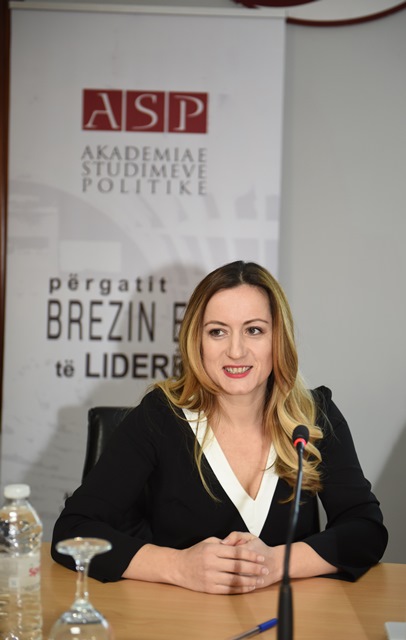 Ms Senida Mesi, alumna of the 2016 cycle of the Albanian School of Political Studies, has been appointed as deputy prime minister of Albania.
After extensive experience in banking sector, Ms Mesi joined the world of politics in 2015, when she was elected as a councillor for the Socialist Party in the Municipal Council of Shkodër. In this context, she was a participant in the 2016 generation of the Albanian School, aiming to enhance her knowledge and skills in leadership and democratic governance.
In June 2017, Ms Mesi was elected as Member of the Albanian Parliament and was recently appointed as part of the new governmental cabinet.
Erjon Tase, Director of the Albanian School, commented: "Our School takes pride in this additional recognition of the personal and professional potential within its alumni network. It has succeeded in creating a pool of active alumni who play an important role in the democratic process, through their institutional and public involvement and/or through participation in national and international activities."