Alumni
Interview
#4:
Tarik
Fočo
Impressions and thoughts from SPS alumni on their experiences with the Schools of Political Studies
Tarik Fočo (Bosnia and Herzegovina)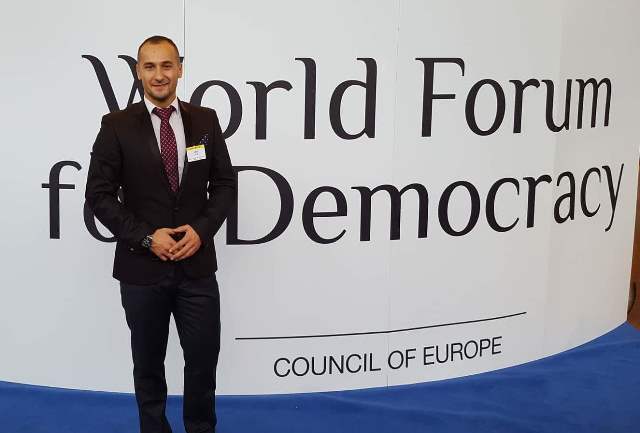 1) Which SPS did you attend and in which year did you graduate?
I attended the School of Political Studies of the Council of Europe in Bosnia and Herzegovina. I graduated in 2017 during the World Forum for Democracy in Strasbourg last month.
2) How did you first hear about the Schools of Political Studies and what persuaded you to apply?
I first heard of the School about 4 years ago, when a friend told me about the Council of Europe schools programme. I had always wanted to be a politician, and for me this was a great opportunity to gain new knowledge, experiences and to make connections all over the world.
3) What was your most memorable experience during the training cycle?
One lecturer in particular was amazing, his stories were very realistic, true, and I'm sure that for all students it was the best moment at the BiH School. Why? Because after he had finished with his speech, everybody wanted to hear more about politics, and the relationship between politics and state laws and so on. He was really inspiring.
4) Did you come to the World Forum for Democracy? If so, what were your impressions?
Yes, I went to Strasbourg for the World Forum for Democracy. It was a great experience for me. I learned a lot about the European way of thinking about serious problems like economics, refugees, hate speech etc.
In the future I would like to come again but in different role, perhaps representing my country as politician or lecturer.
5) If you could give one piece of advice for those about to start the new training cycle what would it be?
Apply right now! It is great opportunity for your career and a chance to do good for your country.
6) What are you up to nowadays?
I am a member of the local civil society. I work in the youth sector, promoting the empowerment of young people in politics and sports.