Alumni
Interview
#13:
Olivera
Slavnic
Impressions and thoughts from SPS alumni on their experiences with the Schools of Political Studies
Olivera Slavnic (Montenegro)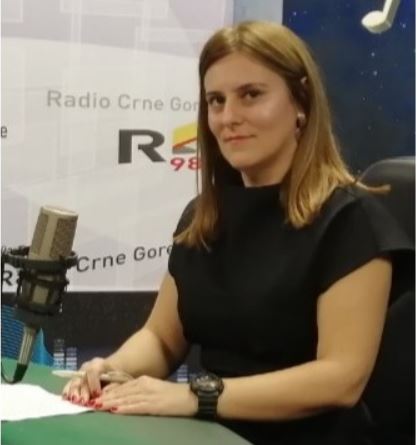 1) Tell us a little about yourself, your professional and academic path and interests as well as any other infomation that might let us know more about you.
My name is Olivera Slavnic and I was born in Podgorica. For the past 18 years I've been working as a full-time journalist for the Public broadcasting service (Radio) in Montenegro. I'm a news editor and I mostly cover subjects such as politics, legislation, human rights, and the EU integration process of Montenegro. I'm an editor in charge of a specialized radio format called "Europuls" that I'm very proud of. My academic background is in languages and literature.
On a more personal note, I'm a very curious and inquisitive person with an array of interests. I enjoy traveling, exploring different cultures, arts and sciences. I love spending time with animals and doing yoga. If I were not a journalist I'd probably be an archeologist.
2) Which SPS did you attend and in which year did you graduate?

I attended the School of Political Studies (2019/2020 cohort) organized by the Civic Alliance of Montenegro.
3) What was your most memorable experience during the training cycle?
I found all the modules to be quite interesting. Subjects such as corruption, protection of human and minority rights, communication in politics...were especially relevant to me. I also found the trip to the World Forum of Democracy in Strasbourg both educational and motivational for what I do.
4) What were your impressions of the World Forum for Democracy 2019?
I had a lot of great impressions. I met many like-minded professionals from around the globe and had the chance to listen to some great lectures and exchange opinions with colleagues on various subjects. Overall, it was a fantastic experience for me.
5) What impact did the SPS where you studied have on what you're doing now? Did it push you to get involved in a particular project, political party or other?
The SPS allowed to me to meet many new relevant contacts in the region and wider. They are people that I still keep in touch, exchange information and ideas with. A lot of them also make great guests for the radio show that I manage. Obviously, I'm also more invested in topics that the SPS has exposed to me.
6) If you could give one piece of advice to someone about to start the new training cycle, what would it be?

That they should absolutely go for it because it is very interactive, educational and ultimately good for their career. It is also a source of motivation to keep going forward.